Slide One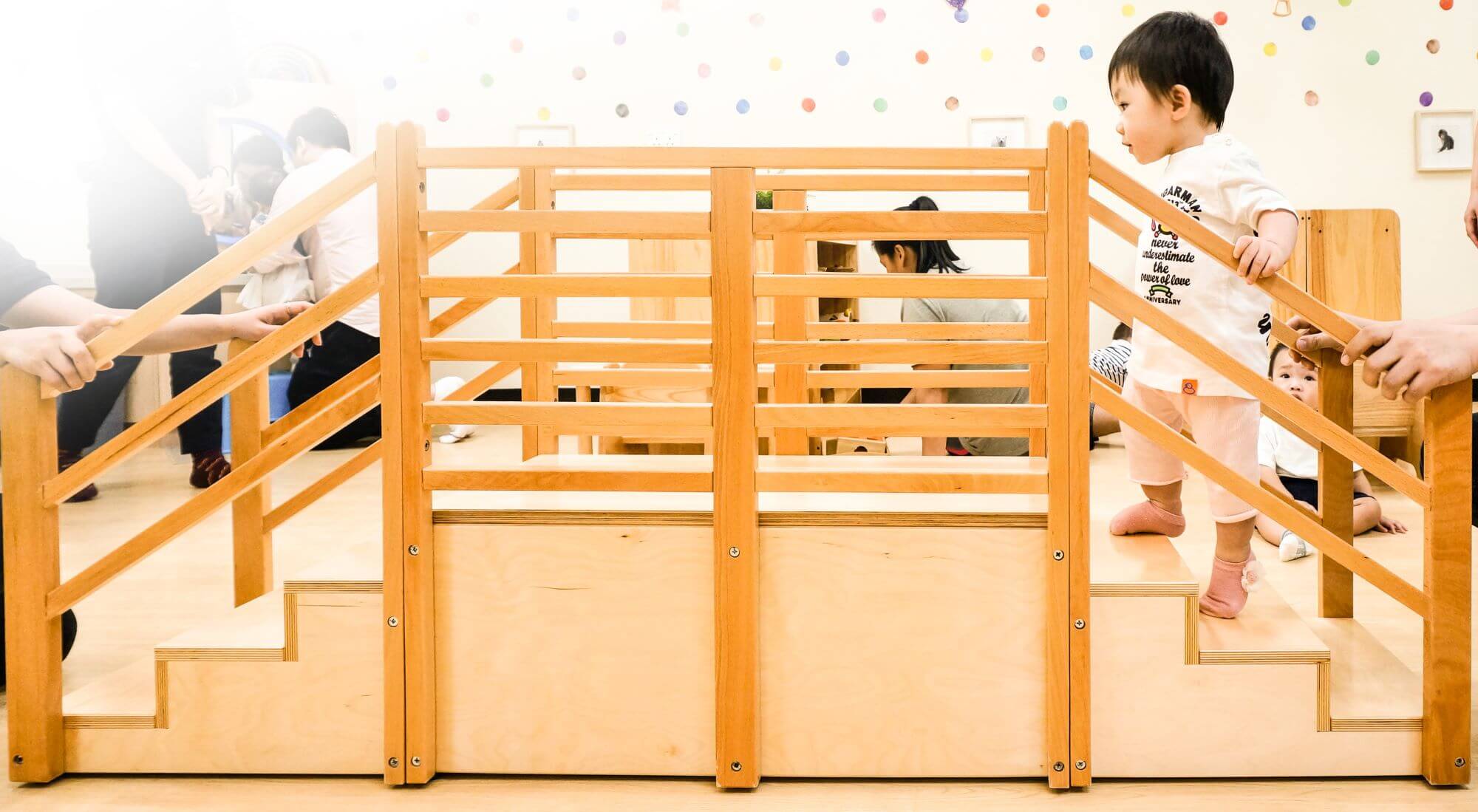 Slide Two
"The greatness of the human personality begins at the hour of birth."
Dr.Maria Montessori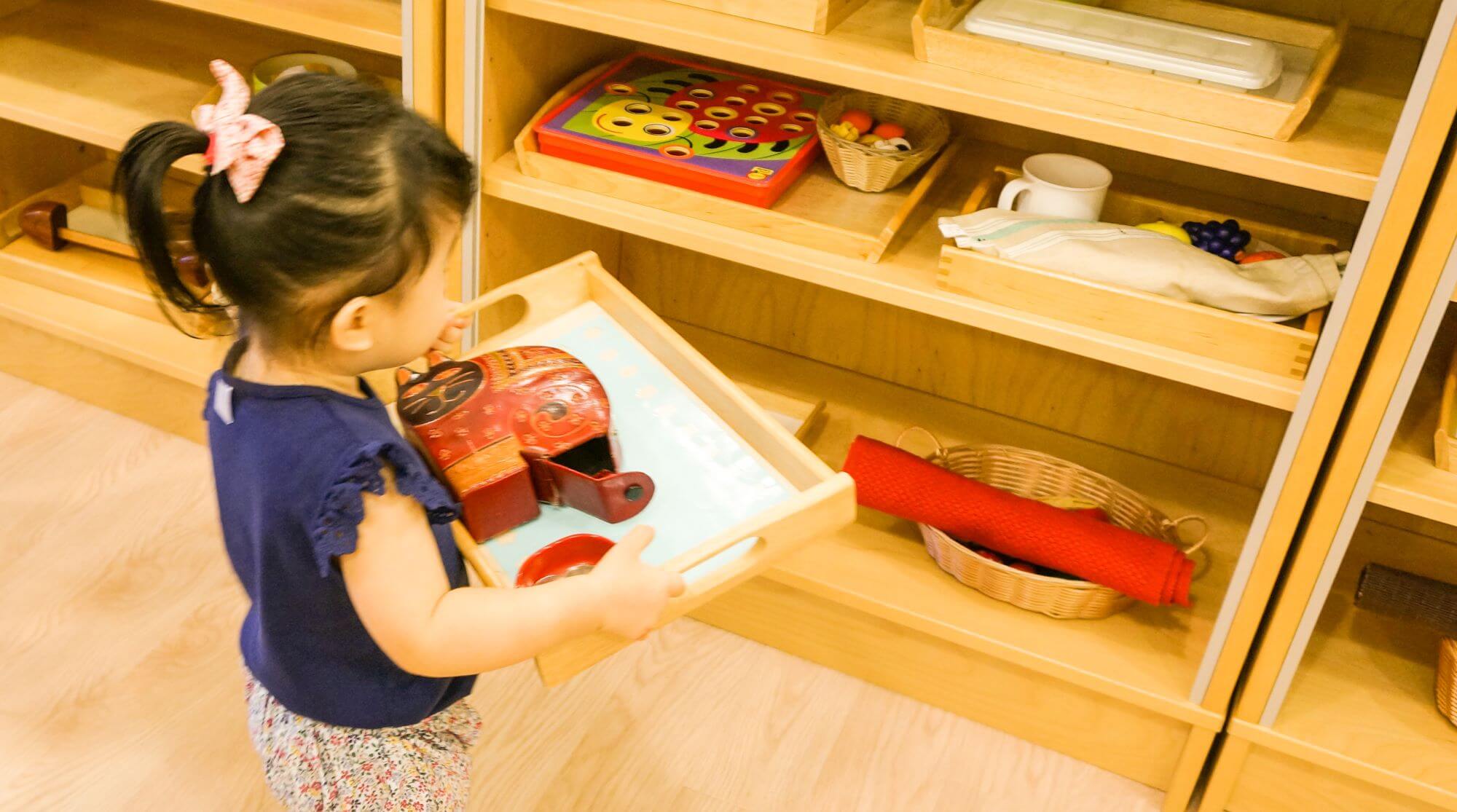 Curriculum for all playgroups includes:
Practical Life
Children develop fine motor skills while engaging in real life tasks.
Language
Implicit and explicit language learning through activities that encourage naming and conversation, as well as themed circle time activities, stories and music.
Sensorial
Multi-sensory exploration to facilitate whole-brain learning as children use their senses to build knowledge about the size, color, shape and texture in the world around them.
Arts & Crafts
Children practice assembling, cutting, gluing and painting through simple procedural thinking exercises.
Numeracy
Introduces counting and concepts of order and sequence.
Social-Emotional Skills
Socialization and group sharing, as well as turn-taking and participation in circle time.
Our Programs
Students are introduced to the Montessori environment where they learn at their own pace and develop social skills, work habits, confidence and independence. The specially-designed Montessori learning environment awakens their sense of discovery and fosters a lifelong love of learning.