My Montessori Summer 2023 (24/7-18/8)
4 sessions of hands-on, unplugged STEAM activities
4 sessions of career-focused themes and activities
Discover how each topic relates to our daily lives
Daily Montessori time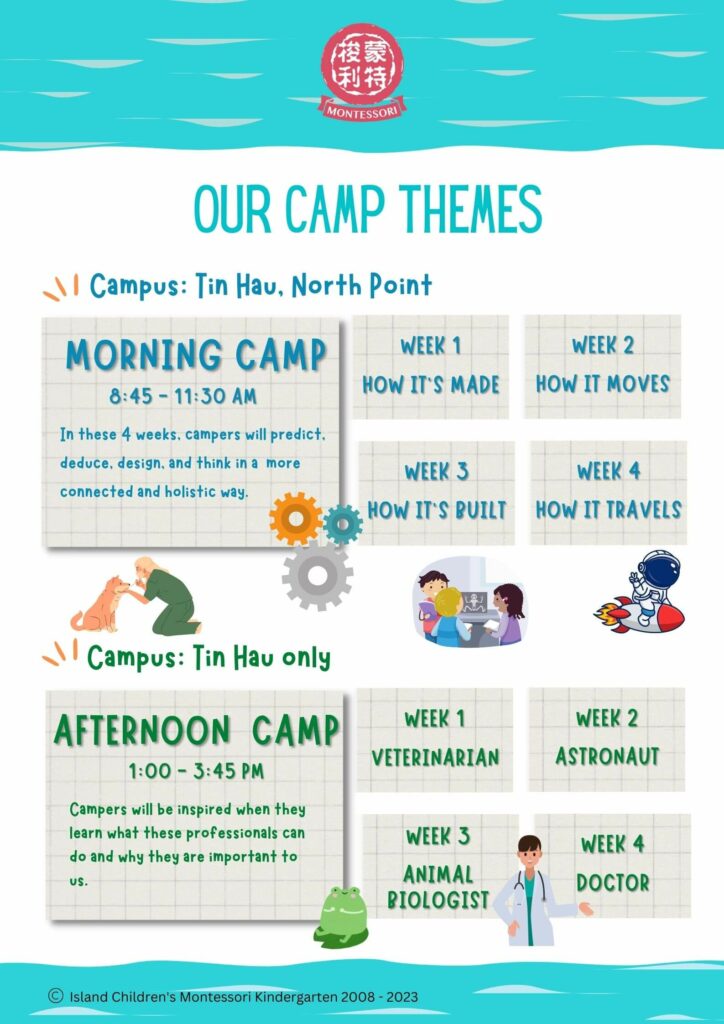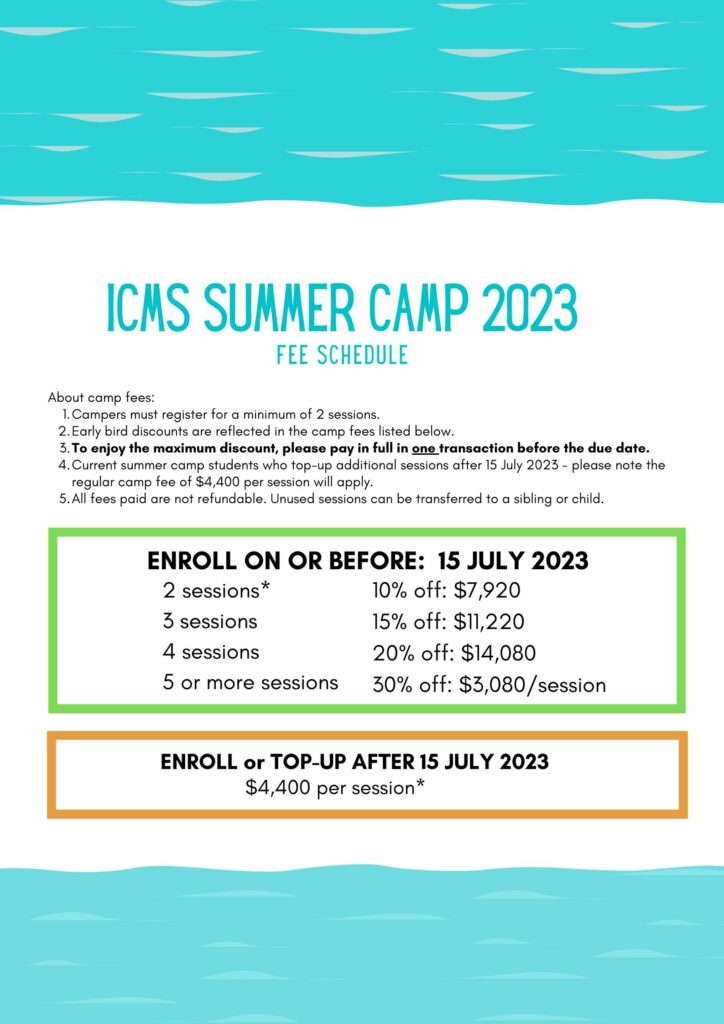 This summer, we will take an integrated learning approach to encourage our campers to think more broadly about their aspirations while developing new skills. Campers will work on projects that are fun, exciting and inspiring.
Our Summer Camp is open to children aged 3 to 6, and taught by experienced English and Chinese speaking teaching staff. A Summer Camp Certificate will be awarded to campers upon completion of 2 or more sessions.
Morning Camp
Campus: Tin Hau and North Point
Time: 8:45 am to 11:30 am, Monday to Friday
We offer a child-centered Science, Technology, Engineering, Art, and Math (STEAM) morning camp. STEAM allows an integration of knowledge across disciplines, encouraging campers to think in a more connected and holistic way.
Coupled with a Montessori work cycle each day, campers will learn and develop new skills as they experiment, design, estimate and calculate!
Afternoon Camp
Campus: Tin Hau only
Time: 1:00 pm to 3:45 pm, Monday to Friday
Our afternoon camp focuses on a different career theme each week. Campers will get a glimpse into the lives of various professionals in order to discover why their roles are important within society. Coupled with a Montessori work cycle each day, campers will have a summer of hands-on, engaging activities and make new discoveries about themselves!
North Point
AM session: 8:45 am to 11:30 am
Tin Hau
AM session: 8:45 am to 11:30 am PM session: 1 pm to 3:45 pm
Summer Camp – Terms and Conditions
1. Students must be 3 years old at the time of attending Summer Camp.
2. For students who are between 2.8 and 3 years old, exceptions can be requested based on readiness. Please contact the school office before applying.
3. There is a minimum enrollment of 2 sessions. Campers can enroll up to 8 sessions.
4. To enjoy the early bird discount, fees must be settled in one transaction on or before the due date.
5. Camp fees once paid are not refundable. There are no refunds, exchanges, transfers or camp credits from absences due to sickness or family reasons.
6. A session consists of 5 consecutive days of AM or PM classes. Each session must be applied in full and attended in the same morning or afternoon session. For example, a session cannot be broken up into a combination of mornings and afternoons on the same or different session or week.
7. There are no makeup lessons or refunds in the event of class suspension due to Typhoon Signal 8 and above, red or black rain warning, or absences due to sickness or personal reasons.
8. ICMS reserves the right to final interpretation of the above terms and conditions.